Discover The Bas SAint-Laurent / Art, culture and history
Art lovers, you will be filled by artists in the area that are far from lacking inspiration.
Noël au château
This Christmas castle will remind you the Walt Disney castle! Built on the fleuve Saint-Laurent banks' in 1971.
Here you will find the 5,000 square foot Christmas shop containing many of the most prestigious Christmas collections, a variety of more unique Christmas trees and much more. What to spend christmas all year long...
In season, the site is enlighted until 11 pm every night!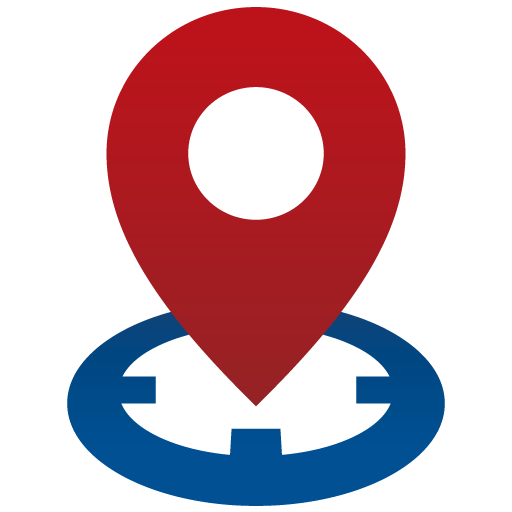 65, rue de l'Ancrage
Rivière-du-Loup
G5R 6C5

Tél. : 418 863-NOEL
Téléc. : 418 862-7800
Sans frais : 1 866 865-NOEL

Play Park
Discover the new play park at Riviere-du-Loup "Loup Phoque".
80, boulevard Cartier
Rivière-du-Loup
G5R 2M9
418 867-5966
Musée du Bas-Saint-Laurent
Reflecting the history and memory of the region, the Musée du Bas-Saint-Laurent has a dual purpose. In addition to presenting a collection of contemporary art of national and regional interest, it also promotes the ethnological photography of Bas-Saint-Laurent. The museum presents eight to twelve exhibitions per year, half of which feature local productions. Visiting this museum is a great way to experience the world of visual art in Québec.
300, rue Saint-Pierre
Rivière-du-Loup
G5R 3V3

Tél. : 418 862-7547
Téléc. : 418 862-3019

Manoir seigneurial Fraser
*Crédit photo Marie-Claude Poirier / Tourisme Rivière-du-Loup
This magnificent, beautifully restored mansion will make you discover the history of the Fraser family and their influence to build a well-planned nineteenth century town. During a free or guided visit, you will discover the everyday life of this bourgeois family thanks to rooms arrangement, furniture and various objects that have belonged to family over generations.
An interactive family activity
At the mansion, families can have a visiting tool specifically designed for them! Alice, William Fraser's daughter is prisoner of a web application. She needs your help to get out, in order to continue her ghost life.
City tour
Discover also the tour discover the Old Riviere-du-Loup which proposes a journey in the time with a guide-animator who will tell you the history of this patrimonial district and its most important buildings.
Several activities take place in the summer season. Watch their program!
32, rue Fraser
Rivière-du-Loup
G5R 1C2

Tél. : 418 867-3906
Tél. (2) : 418 862-1981 hors saison

Art Académie
Visit this beautiful yellow house, where art is taught, and artwork is sold. You will find: stained glass, drawings, paintings, mosaic sculptures, glass fusion and even deco furniture... A place to discover for its originality, its atmosphere and its unique finds.
343, rue Lafontaine
Rivière-du-Loup
G5R 3B2

Tél. : 418 862-6299

Rivière-du-loup shopping center
With over ninety shops and services under one roof, the Rivière-du-Loup Shopping Centre offers a great shopping experience, providing both with diversity and quality stores and services. With brands such as Super C, Sports Experts, Pharmaprix and La Cage, this shopping center is an important commercial hub for the region, attracting more than 3.6 million visitors each year.
298, boul. Armand Thériault
Rivière-du-Loup

Tél. : 418 862-7848
Téléc. : 418 862-7863

Artist's Wednesdays
Every Wednesday afternoons, when weather allows it, local artists, professional and amateur, paint in public at the Parc des Chutes, located downtown Rivière-Du-Loup. Public is welcome to admire the artwork, and even to take part in the making of a collective art creation, representing the old part of Rivière-du-Loup.
Parc des Chutes
Rivière-du-Loup

Tél. : 418 863-6701
Parc Marin du Saguenay - Saint-Laurent
Parc Marin du Saguenay- Saint-Laurent
This park is dedicated to protecting and enhancing marine life in one section of the Saint-Laurent estuary and of the Fjord du Saguenay. The interpretation center and its naturalists will allow you to increase your knowledge and understanding of the lively and charming species inhabiting the seabed of the river. Also, hiking, scuba diving and sea kayaking are all available activities!
189, boul. de l'Hôtel-de-Ville
51, route 132 Ouest, Trois-Pistoles
Rivière-du-Loup

Tél. : 1 888 773-8888
Tél. (2) : 1 800 665-6527
Circuit patrimonial de L'Isle-Verte
This circuit will lead you to the most interesting witnesses of the prosperous past of L'Isle Verte. Among the nineteen classified historic sites of this course, you will see : la Cour de circuit (historical courthouse), la maison Louis-Bertrand, the house of Blanche Lamontagne, poetess, and the house of Robertine-Barry, the first woman journalist in Canada . L'Isle-Verte is one of the most beautiful heritage sites in Quebec.
141, rue Saint-Jean-Baptiste
L'Isle-Verte
G0L 1K0

Tél. : 418 898-2812, poste 107
Téléc. : 418 898-2788

L'Algue d'Or
Dedicated to Québec's first poetess, Blanche Lamontagne, and to the literary history of L'Isle-Verte, this museum will also allow you to discover the artists and craftsmen who give originality to the village. Learn about handmade paper with algae and plants incursions, and discover the history and the making of rag paper.
47, rue Saint-Jean-Baptiste
L'Isle-Verte
G0L 1K0

Tél. : 418 898-4075

La mousse de mer - Savonnerie artisanale
Visit this soap shop, where soap is handmade, using natural ingredients, most of which coming from the region of L'Isle-Verte. You will find a variety of handmade products including artisanal soap, lip balms and shaving soap.
66, rue Saint-Jean-Baptiste
L'Isle-Verte
G0L 1K0

Tél. : 418 898-3313

Circuit Les randonnées du passé
Enjoy a walk or bike ride while discovering the rich history of the village of Cacouna. In all, twenty-eight interpretive signs will guide you through two different circuits, presenting with religious buildings, general stores, schools, hotels, houses of notables, and more. A rendezvous with the history and the prestigious past of Cacouna.
415, rue Saint-Georges
Cacouna
G0L 1G0

Tél. : 418 867-1781
Téléc. : 418 867-5677

The old school of Notre-Dame-du-Portage
Discover the old school of Notre-Dame-du-Portage. The actors will make you live like a french canadian of the early 20th century.
The school is open from June 20th, until septembre 7th.
http://tourismeriviereduloup.ca/bottin/notre-dame-du-portage-lecole-de-lanse-2/
Cinema Princesse Riviere-du-Loup
If you want to watch a french movie, the Cinema Princesse is the place in town.
Visit the web site to see the movie's presentation:
Aster
Aster is the only museum of the spatial interpretation in the area. In the evenning, go at St-Louis-du-Ha! Ha! to watch the stars in the heaven.
Presbytère de Saint-Hubert
Built in 1879, the presbytery of St-Hubert has been classified historical monument. Located at the heart of the village, this building is an important witness of the region's religious heritage. Visits are possible Monday through Friday, with reservation only.
1, chemin Taché Ouest
Saint-Hubert
G0L 3L0

Tél. : 418 497-3530
Téléc. : 418 497-3934

Boutique Levant Foo
If you want to discover the African and the Asian continent, go at "Levant foo". This shop is the perfect place where you can buy unique clothes and jewelrys.
332 rue Lafontaine
Rivière-du-Loup

418 867-2434
Boutique Nomade
The Nomade shop is unique at Riviere-du-Loup. The fair trade is really important for the owner. Come at the boutique and discover some clothes from everywhere in the world.
380 rue Lafontaine
Rivière-du-Loup
418 605-3545
Quai-des-bulles
Located at 25 minutes from the hotel, "Quai-des-bulles" makes homemade soap for the body or the bath.
66, Morel avenue
Kamouraska
418 492-9673
http://www.quaidesbulles.ca/
Enjoy your trip in full confidence
Our Covid-19 protocol
Gift Card
Available for all the services in the hotel
Our gift card are the perfect gift to give!